The Best Easter Egg Dye Kit in 2023
Easter egg decorating kits offer a convenient, fun, and affordable way to decorate Easter eggs for the holiday.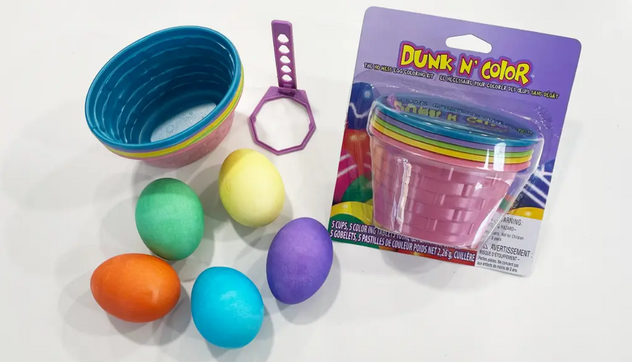 What use is a hunt for Easter eggs if all the eggs are white? Feeling down about white eggs? No worries! Easter egg dye kits can help you create beautiful egg decorations without making a mess!
Since the fundamental steps for dyeing eggs are the same, the colors, equipment, and packaging instructions determine the final product. Aside from the usual pastels, several distinctive egg-dyeing kits are available right now. The best part is that most come with everything you need. You just need to add the eggs!
We've listed some of the top egg-dyeing kits below that you can get online to help you and your family with your Easter celebrations.
Everything We Recommend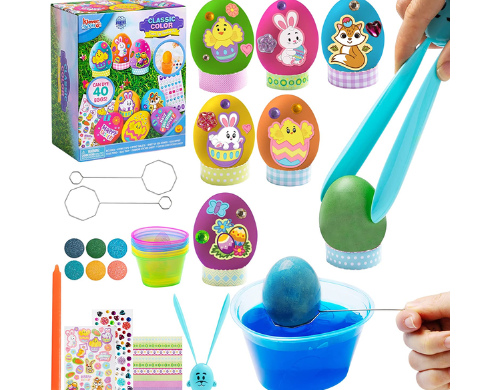 1. Best Product
Klever Kits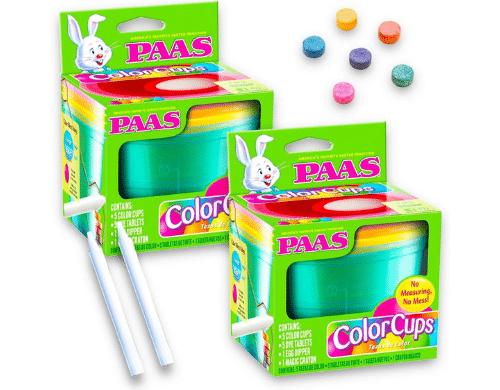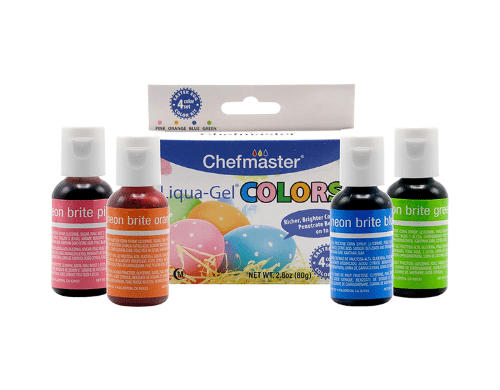 3. Cost Effective
Chefmaster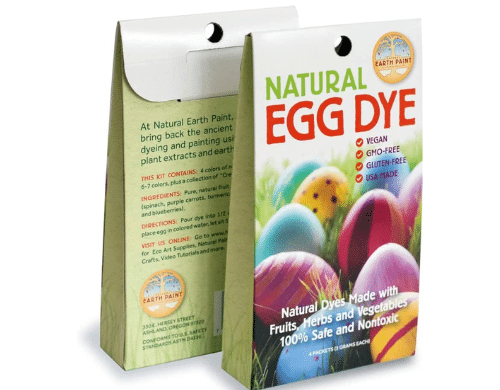 4. Almost Made the Cut
Earth Paints
Who This Is For
It is for anyone looking for the best egg dye kits to eliminate messes and create stunning egg decorations.
How to dye Easter eggs
Easter is connected with dyed eggs just as much as it is with chocolate bunnies, vibrant baskets, and butter lambs. At first, the egg-dyeing procedure may appear straightforward: mix, dunk, dry, and done, right?
The incorrect technique, however, can lead to splotchy eggs, discolored fingers, and dye-splashed countertops, converting an enjoyable activity into a tiresome disaster. But here's how to do it the correct way.
Examine your raw eggs to ensure they are clean and not cracked.
Give them a thorough wash to aid the dye's adhesion,
Prepare the eggs by using your preferred hard-boiled egg recipe. If you're using a kit, adhere to the instructions on the box. But if you're using liquid egg dye, arrange your cups in a line and add the liquid food coloring, white vinegar, and lemon juice, then thoroughly stir everything together.
Add just enough room-temperature water to fill the cup to the halfway mark.
Swirl the water into the coloring vinegar mixture before dipping an egg to avoid the eggs coming out with vinegar bubble splotches.
Lower the eggs into the room-temperature dye baths once they have cooled. If you're using a kit, you might have to dissolve the dye tablets or powder in warm water. The longer you leave the eggs in the dye water, the more saturated the color will be.
Check the eggs after at least five minutes without disturbing them. Eggs tend to float on their sides, so rotating them halfway through helps ensure even coloring.
Using plastic gloves, take each egg from the dye bath when it is the perfect shade.
Gently place each egg on the cooling rack and baking sheet arrangement after giving each egg a quick shake to remove any lingering color droplets.
Use your gloved fingers to flip each egg over once the surface appears dry or tacky to allow it to dry evenly.
Place the tray in the refrigerator for a few hours once the eggs appear completely dry. This will prevent the color from smearing or transferring to another egg. Wait until they're dry, an hour or two.
Display your colorful eggs without worrying about the colors transferring in a ceramic egg crate, a beautiful basket, or a kitchen bowl.
Is dyeing Easter eggs safe?
As long as you use the correct dye, dyeing eggs is safe. However, not all egg dyes are created equal; some use food-safe coloring, while others are just cosmetic.
Avoid using chemical dyes, paints, or other non-natural egg decoration methods if you intend to eat the eggs. Instead, choose natural dyes from fruits and vegetables or colors manufactured with food coloring.
Why You Should Trust Us
To gain a better understanding of the products, we took the time to read numerous reviews and user comments. The ease of use, variety of decorations, cost-effectiveness, and usage of plant-based dye were considered when compiling a list of Easter egg dye kits worth your money.
How We Picked
Plant-based Dye
Vibrant hues can be produced using various organic substances. While creating our list, we considered whether a dye was edible or made from plant-based food sources before recommending it.
Clear and Easy-to-Understand Instructions
It's critical to make sure Easter egg dye kits have instructions outlining exactly how they should be used to prevent confusion and improper use. Our extensive selection of Easter egg kits features simple directions, so you don't have to worry about doing anything incorrectly.
Easy to Use
Most parents choose dyes that are simple to use and need less time and effort to apply. This is true for parents who are frequently busy and lack the time, motivation, or materials to assemble a DIY egg decorating station. Instead, they decide to experiment with an egg decorating kit.
Our assortment of Easter egg dye kits is simple to use, so you won't have to spend any time breaking your eggs.
Range of Decorations
Egg decoration packages come with stickers, shrink wrap, dye, and pens. Stickers are fun for people of all ages and can also be used to decorate other things. We included various decorations in our collection of Easter egg dye kits.
Safe for Children
When applying colors during Easter, parents frequently worry about their children's safety. We know your concern about them ingesting dyes, so we have put together a selection of non-toxic Easter egg dye kits that put your children's safety first.
Price vs. Quality
A merchant may charge whatever they want for Easter egg kits, but the most important thing is whether or not the price accurately reflects the product's value. We have compiled a list of Easter egg dye kits that are both valuable and reasonably priced.
Kit Contents
While some kits only come with dyes and markers, others include equipment to make the decorating process go more smoothly. When purchasing a dye kit, look for an egg dipper that will assist you in dipping the egg into the dye. You won't get your hands dirty that way.
We have made sure that our selections include all the equipment required for dyeing Easter eggs.
Food Safe Dye
Consuming hazardous dyes could be dangerous for your health. So, considering food safety is essential when buying dyeing kits. We made sure that the dyes on our list were non-toxic and concentrated on selecting natural substitutes.
How We Picked
Plant-based Dye

Our selection of Easter egg dye kits is made from plant-based food sources, so you won't need to rush to the ER if your toddler licks the egg you just painted!


Easy to Use

A kit that's easy to use makes the whole activity more enjoyable instead of causing a headache. You won't need to spend a lot of time using any of the Easter egg dye kits from our selection.


Range of Decorations

Easter egg dyeing kits come with various decorative products, such as stickers. And if you have kids, the more stickers, the better. Our assortment of Easter egg dye kits includes lots of accessories.


Cost-effectiveness

We want you to have the best, but we wouldn't suggest going crazy or spending more than you can afford. That's why we've made sure the Easter egg dye kits in this post will be kind to your wallet.

Care and maintenance
Have an Adult Present
Children frequently mistake dye pills for candy. So, supervision is crucial if kids are helping with the task to ensure they follow the rules.
Do Not Ingest the Dye
When used according to instructions, most egg dyes are non-toxic and safe to use around children. Nevertheless, if consumed, you should take your child to a doctor as soon as possible.