The Best Earplugs for Concerts in 2023
With the right earplugs for concerts, you can still enjoy the loud music without having to endure the discomfort and ringing in your ears.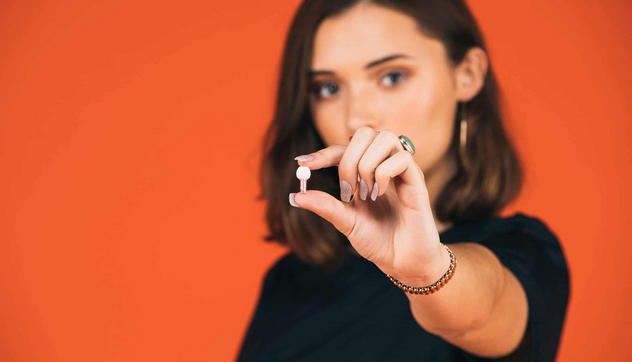 Attending a concert is a thrilling experience and a dream come true for most of us. However, the loud music and endless screaming from the crowd can quickly damage your hearing. The ear is quite delicate, such that if the tiny hairs inside the cochlea are damaged, which is often brought on by exposure to noise, they can no longer be healed. These microscopic hairs cannot be replaced or repaired by surgery, which is why it is critical for you to safeguard your ears. Let's have a look at some of the best earplugs for concerns. From foam earplugs to custom-molded earplugs, we have you've got you covered.
Everything We Recommend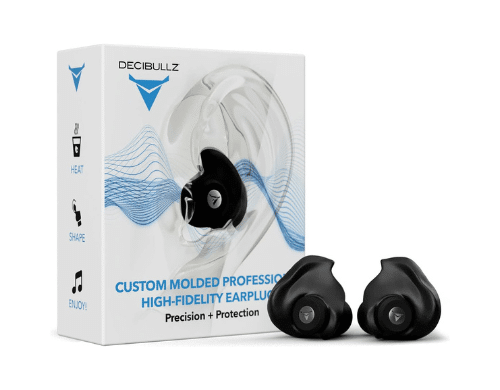 1. Best Product
Decibullz Professional High-Fidelity Earplugs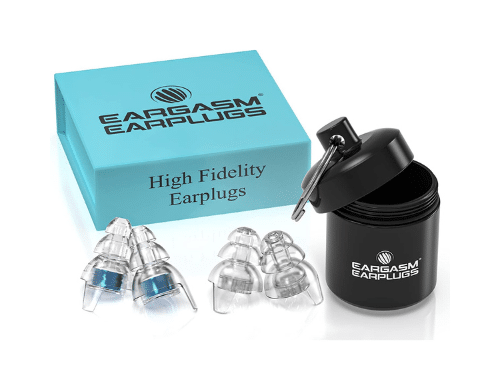 2. Runner Up
Eargasm High-Fidelity Earplugs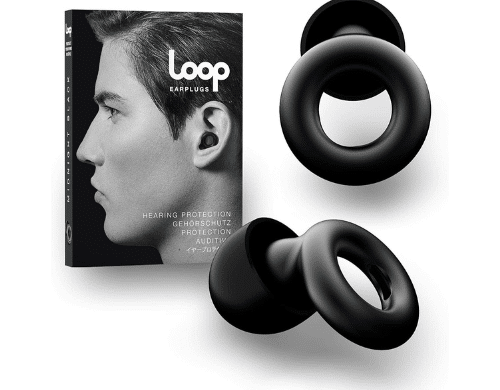 3. Cost Effective
Loop Experience Earplugs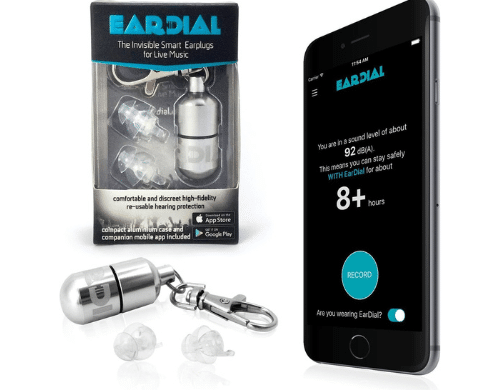 4. Almost Made the Cut
Eardial Hifi Earplugs
Who This Is For
These earplugs are not only for artists but also for music fans. Those who attend concerts or music events regularly should invest in a set of high-fidelity earplugs to protect their hearing while listening to music.
Why You Should Trust Us
Noise Reduction vs. Noise Cancellation
Noise Cancellation
The term "noise cancellation" refers to the process of canceling out background noise. But let's be clear: no noise-canceling headphones or earplugs can totally eliminate sound. They greatly lower ambient noise, creating the illusion of noise cancellation. It cancels out the ambient noise, making our environment a little quieter, as the name implies.
Passive Noise Cancellation
This type of noise cancellation may be found in well-designed earphones that cover the ears and block out ambient sounds. Both earbuds and headphones include them. They must be carefully fitted to prevent sound from entering from the outside and are best suited for filtering out high-frequency noises, such as a noisy coworker.
Feedforward Active Noise Cancellation
The mic is outside the ear cup in this case, so it detects outside sounds before you do. The invasive noise is then processed to generate anti-noise waves that cancel or neutralize the former, allowing you to enjoy the sound. However, because of its outside location, it is more in tune with the outside and may not transmit the correct sound to the listener, particularly if the headphones or earphones are not correctly set and might potentially magnify the outside noise.
Feedback Noise Cancellation
The mic is placed within the ear cup and in front of the speaker, so it hears the signal in the same manner as the listener does. Because the mic receives the sound in the same way that the user does, it may cancel out the background noise. Furthermore, incorrectly worn headphones or earbuds have little impact on sound cancellation. However, because it combines sound and noise, if this is not taken into consideration in the design, you may miss out on the sound that makes your favorite song click.
Hybrid Noise Cancellation
Hybrid noise cancellation combines feedforward and feedback microphones, which are placed on the inside and outside of the ear cup, respectively. This type of combination produces the best results while avoiding downsides. It adapts and adjusts to the frequencies, delivering only the sound that is needed. These earbuds sometimes come with a second mic to catch more sound and relay it to the other party, making them the ideal workplace companion.
Environmental Noise Cancellation
Environmental noise cancellation, as the name implies, cancels out ambient noise. They detect the noise in the area and prevent it from entering the headset thanks to the technology inside the earplugs or headphones.
Noise Reduction
This method of lowering sound pressure in relation to a certain sound source and receptor is referred to as "noise reduction." There are numerous main ways to reduce sound: extending the distance between source and receiver; employing noise barriers to reflect or absorb the energy of sound waves; utilizing dampening structures such as sound baffles; or using active anti-noise sound generators.
What is NNR and How Does it Work
The Noise Reduction Rating (NRR) is a unit of measurement for determining the efficiency of hearing protection equipment in reducing sound exposure in a specific workplace. Hearing protectors must be tested and authorized by the American National Standards Institute (ANSI) in line with the Occupational Safety and Health Administration (OSHA).
They are classified by their ability to decrease noise in decibels (dB), a measure used to describe the power or density of sound. The greater the potential for noise reduction connected with hearing protection, the higher the NRR figure.
How Does it Work
When hearing protection is used, the NRR rating of a protection device determines how much noise you are exposed to. Keep in mind that, while the NRR is expressed in decibels, the hearing protector used does not reduce the surrounding decibel level by the exact number of decibels associated with that protector's NRR.
For example, if you were at a rock concert with a noise level of 100 dB and wore earplugs with an NRR of 33 dB, your noise level would not be decreased to 67 dB. Instead, you take the NRR value (in dB), remove seven, and multiply by 10 to get the actual amount of decibel reduction applied (where decibels are measured in dBA, which is the most frequent), then divide the result by two. Your noise reduction equation would be (33–7)/2 = 13 in the prior case. This implies that if you're at a rock concert and the noise level is 100 decibels and you're wearing hearing protection with an NRR of 33 decibels, your new noise level is 87 decibels. If you're wearing a pair with an NRR of 27, it'll take 10 decibels away from you (27 minus 7/2 = 10).
How We Picked
How We Picked/Tested/Evaluated
The style of earplugs aimed at musicians was the emphasis of this instruction. While foam earplugs are fantastic for sleeping, mowing the lawn, or any other activity where you want to stop all sound waves from reaching your ear canal, they are bad for loud environments where you still want to hear what's going on, such as concerts, clubs, sporting events, or gym classes. Musician earplugs are made to block out noise while still allowing you to hear what's going on around you.
They achieve this by employing a specially constructed attenuation filter that enables just a little bit of sound to get through to a resonance channel that mimics the acoustic performance of an ear canal that is not obstructed. Consider it as an electrical circuit with resistance points that still enables current to flow. Things should sound the same when the earplugs operate as expected, but not as dangerously loud. Check out the sound samples below to hear the differences between foam, universal-fit, and bespoke earplugs.
A proper fit is essential for successfully blocking out noise, and finding a suitable set of earplugs was by far the most difficult task for us. Even though every earplug we examined had at least two distinct tip sizes, several of them didn't fit us. Some had silicone tips that were too narrow for the majority of the panelists, while others had foam tips that progressively expanded and pushed the earplugs out.
According to our study, one of the most significant deterrents to using earplugs is the discomfort they cause for many individuals. You won't wear them if you don't like how they feel. The majority of the pine-tree-shaped tips we examined effectively blocked sound, but they reached so far into the ear canal that they felt "nearly violating," as one panelist described it.
If the earplugs muffle the sound too much, you're less likely to wear them. If you need to take them out to have a conversation or hear the music clearly, you're more likely to reposition them improperly and reduce their effectiveness.
We also considered the cost of each pair of earplugs and whether they offered good value for money.
How We Picked
Noise Reduction

When making a purchase, look for the Noise Reduction Rating (NRR) on the box. The greater the NRR value, the less noise there will be. Protecting your hearing at live events and festivals, as well as if you're playing an instrument, is vital, but it's also crucial that you don't entirely block out the music in your quest to avoid tinnitus.

Comfort/Secure Fit

Earplugs are a common form of noise protection for anyone exposed to high levels of noise. Their comfort has a direct bearing on their effectiveness. Earplugs should have a secure fit and come with a number of plugs for comfort.

Materials and Reusability

Earplugs for concerts are made from either foam or silicone, both of which are soft, flexible, and comfortable to wear. They are reusable and can be washed and cleaned after each use. Foam earplugs are compressible and expand to fill the ear canal, while silicone earplugs mold to the shape of the ear for a secure fit.

Cost-Effectiveness

Even though purchasing earplugs for concerts may initially seem more expensive, they offer sufficient protection. They are also reusable, which makes them eco-friendly and cost-effective.

Care and Maintenance
As we all know, earplugs require special attention, such as wiping the tip with a clean cloth and changing the tip/earplug if it becomes broken or disconnected. Remember that hot water is required to open blocked rubbers, so wash with warm water and soap if necessary.
If you use these earplugs frequently, you should examine the tips for damage on a regular basis. As we all know, earplugs exist in a variety of materials, therefore push-in foam earplugs should be replaced every five days.